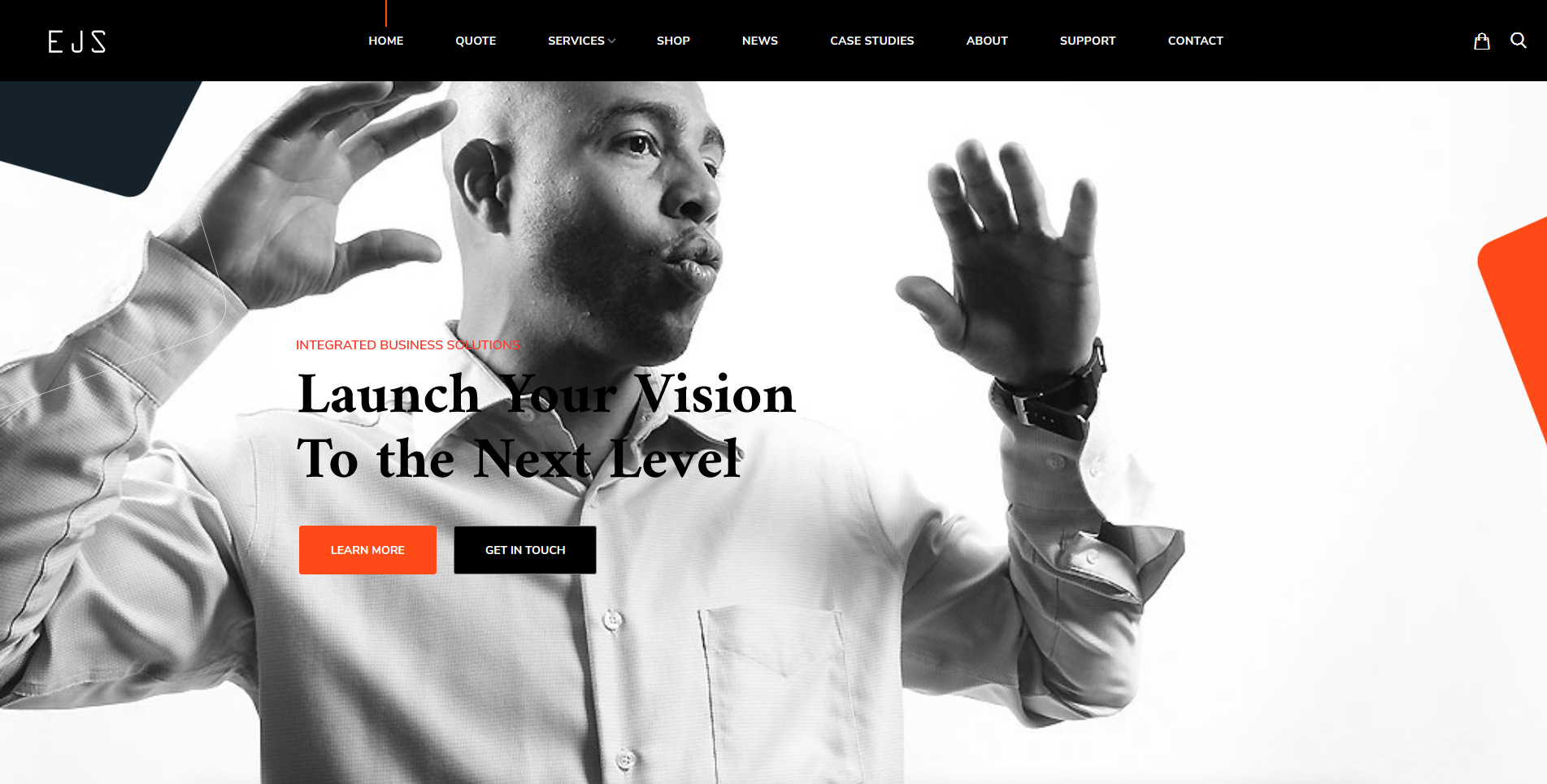 25

February
Edilsonjsilva.com
edilsonjsilva.com (EJS) has been helping organizations grow reach their true potential by offering a variety of critical intergrated business solutions for today's data enabled cloud enterprises.
The challenge was to create a secure central place where I could showcase my professional experience and skills. Given the knowledge and skills acquired by developing and working alongside talented creatives it was time to combine some of the best features from previous cases and projects to create not only a web site but a functional operational cloud enterprise system.
Inability to showcase experience & skills


With some many different outlets, job sites, freelance options and social networks available, you have to stand out from the competition.

Lack of branding & media assets


EJS didn't have any media assets, and required the creation of a logo and slogan. Additional, high end photography was required to ensure consistency across website, business cards, invoices and social channels.

Development CRM, Accounting, Invoicing


The ability to quickly manage, leads, send quotes and eventually close the deal comes down to a fully customized Customer Relationship Management (CRM) system.
The solution was purchase several domains, ultimately settling for edilsonjsilva.com I begin to develop the Brand Identity and website including internal systems such as CRM, Accounting, Business Intelligence (BI) analytics and more.
Website Design & Development


A solid amount of effort went on planning and reviewing the different critical features required to a build responsive, e-commerce platform to help streamline operations and capitalize and showcase my experience and skillset.

Logo & Brand Identity

After toying with several ideas and concepts I opted to go with EJS option and proceed to build out the brand identity kit.

CRM installation & customization


Installation and customization of Customer Relationship Manager (CRM) system and integration of API's and operational dashboards with deep sales insights.