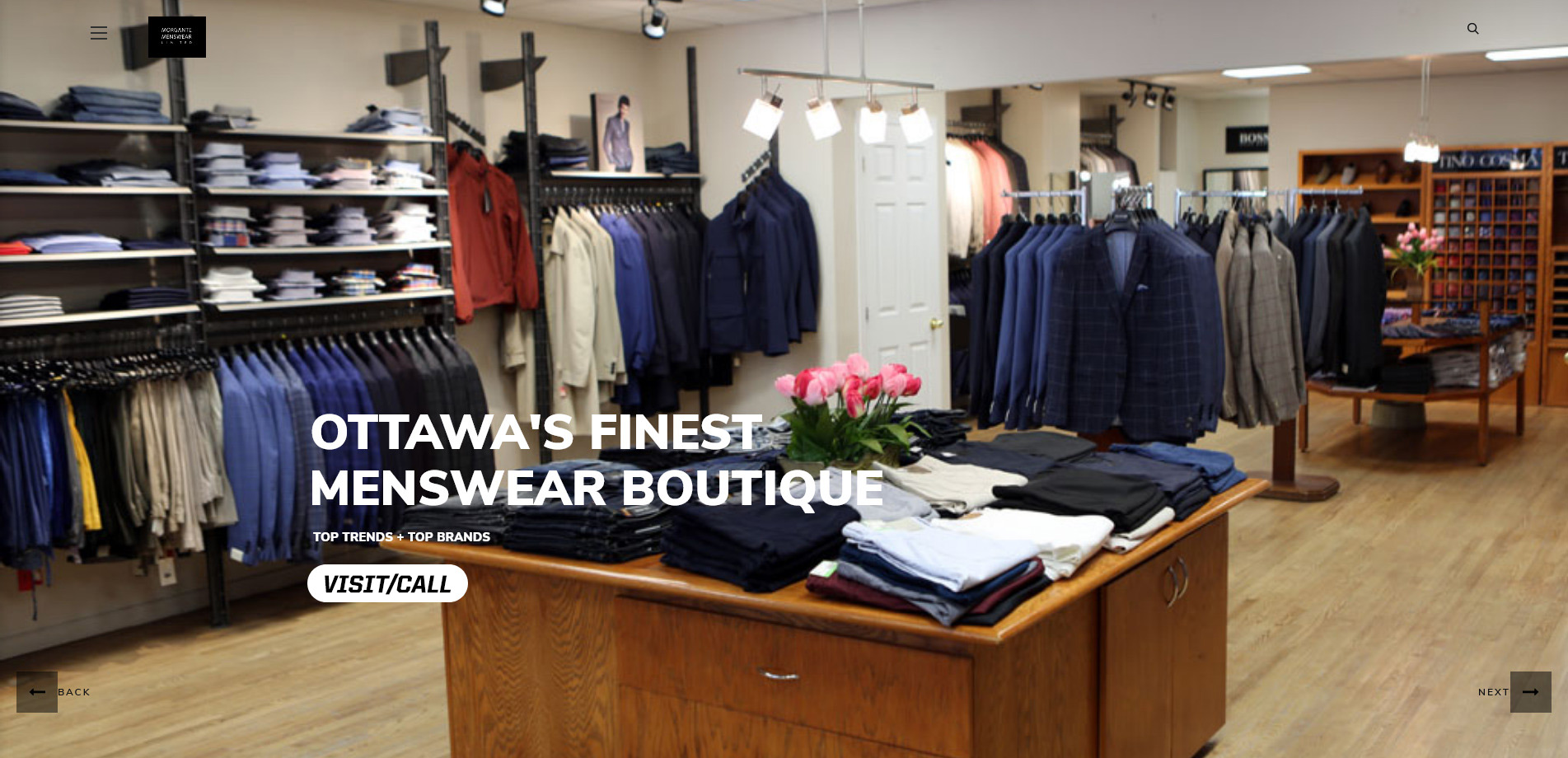 25

February
MorganteMenswear.com
Since 1978, Morgante Menswear Boutique has been dressing the community with pride and is a staple in the fashion community.
Offering the latest top trends from top authentic brands including Hugo Boss, Canali, Coppley and various others. Morgante Menswear has wide variety of selection from suits to shirts to the latest in sportswear
As you would expect from a small business in operation prior to the advent of the internet and digital era. Morgante Menswear digital presence was non-existent outside of an outdated, static five page website, the company was using low quality imagery and was no where to be found across search engines and social networks. Further complicating things, the executive team had minimal insight and visibility into the their analytics and how to leverage it for operational efficiency. The work addressed three critical issues for Morgante Menswear:
Create modern, dynamic and responsive web site


Focused on creating a modern and dynamic website that would be give the executive team the flexibility to manage and update their content as their needed. Needs analysis also determined the need for a transparent and affordable hosting solution.

Create Social Media Presence


With the rise of social networks, it also meant additionally channels which Morgante Menswear lacked visibility and was failing to engage and interact with future potential customers.

High Quality Custom Photography

In the fashion & style business high quality photography is essentially. Focused on organizing photo-shoots to enhance the quality of the website and social channels.
The solution revolved the transfer of domain ownership, the setup of a faster and reliable cloud hosting platform. The delivery of a new secure (SSL) responsive website using an easy to understand Content Management System (CMS), the necessary research to determine the best social media account names and creating and customization of social channels. Furthermore, executives were give access to analytical information providing datasets on how customers were interacting with their newly created website and social channels. Lastly, high level photography was shot using state of the art DLRS camera, including touch-ups and more.
Morgante Menswear is now generating more sales and is benefiting from managing their contenting via the CMS. Executives now have the benefit of generating reports instantaneously, whenever needed. They can now make decisions on the fly based on the latest real time data.
Additionally, by using custom photography across new website and social channels, Morgante Menswear has seen an increase in brand awareness and social mentions. Furthermore, morgantemenswear.com is now visibly across major search engines and ranking across several industry keywords.
By the numbers, the effort:
Increased sales by 35%
Increased brand awareness and visibility by 50%
Access to real-time analytics & improved decision making

Increased in store traffic by 10%